NOLA.com | The Times-Picayune and French Market Coffee are proud to present the Todd Price Taste Club. Each month, our acclaimed food and drinks writer Todd Price hosts a one of a kind dining experience at a restaurant in Greater New Orleans. Todd asks the chefs to cook something beyond their ordinary menu, so each Taste Club evening is a completely unique experience. Join us on our culinary adventures.
SAVE YOUR SEAT NOW FOR THE TODD PRICE TASTE CLUB AT FRERET BEER ROOM
TUESDAY, OCTOBER 23 | 6:30PM
Tickets to the dinner are $80 plus processing fees. Tax, tip and a complimentary beverage are included.
SIGN UP FOR THE

WHERE NOLA EATS

NEWSLETTER.
TODD PRICE TASTE CLUB AT FRERET BEER ROOM
Join us for a very festive culinary experience, "Ode to Oktoberfest" at Freret Beer Room on Oct. 23!
Eli Gay is on a mission: to get people to drink beer with food. At Freret Beer Room, Gay and his chef, Charles Vincent, confound the idea of "beer food." The menu is light, seasonal and full of fresh produce.
"We don't like to constrain ourselves too much," Gay said. "Beer is capable of pairing with lots of styles of food. Whether it's a salad or a big steak, there is a beer for that dish."
The Freret Beer Room will show us how it's done on Oct. 23 at the next Todd Price Taste Club presented by French Market Coffee.
The four-course menu is an "Ode to Oktoberfest," because few countries appreciate beer more than Germany. Vincent's menu offers his own take of traditional German fare, like schnitzel and spaetzle. (See full menu below.)
The dinner is $80, which includes tax and tip. The ticket also includes a welcome glass of rare Hochzeitsbier von 1810 from Brauerei Hofstetten.
The beer is a recreation of the one served at the 1810 wedding of Bavarian king Ludwig I. His wedding to Princess Therese was the first Oktoberfest, so it's only fitting.
For the Taste Clubs, I work with some of my favorite chefs and restaurants to plan a unique dinner. The events are always lively and fun. We hope you can come.
See you there!
Todd Price
ODE TO OKTOBERFEST AT FRERET BEER ROOM
PHOTOS FROM LAST MONTH'S TASTE CLUB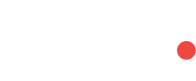 Proud Member of