We know investment in your marketing is important to you, and we are here to make sure you see results. That's why we work with you to establish your goals and create a strategy to meet those goals before you spend a single dollar. We take the time to set up Google Analytics and other tracking metrics, so we can track how your campaign is performing in real time and optimize it until it's right.
Our transparent reporting provides detailed insights into how your advertising spend is bringing in new customers, making new sales, establishing your brand in the community – whatever your goals are.
Unlike other advertising and marketing agencies, we're not here to make you flashy creative with expensive billable hours and management fees and difficult-to-decipher results. We're here to build you a solid marketing strategy, using detailed research and proven tactics, that meets your goals and makes your business more money. Sound good? Good.
of marketing and advertising tactics that make our campaigns successful. Our strategists work in tandem with our clients to identify their challenges and objectives. We then huddle together to develop a strategy that deploys the right blend of media solutions to hit the right target audience with the right message at the right time.
YOU'RE READY. AREN'T YOU?
GOOD. SO ARE WE. LET'S TALK.
The days of "set it and forget it" marketing strategies are long gone. Half of the devices across the US visit one of our news sites, so we know what people are doing and when they're doing it. This insight into consumer behavior empowers us to put the right message in front of the right person at the right time.
JENNY NORRIS – SENIOR DIGITAL STRATEGIST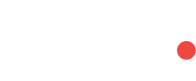 Proud Member of