Every day, your customers are searching for products and services that your business provides. Wherever and whenever they are searching, NOLA Media Group can make sure they find you. With Search Engine Optimization (SEO), Pay Per Click (PPC) and other forms of Search Engine Marketing (SEM), we make sure that your website and your business are front and center. Our experts create, manage and optimize search campaigns and SEO strategy that bring you proven results.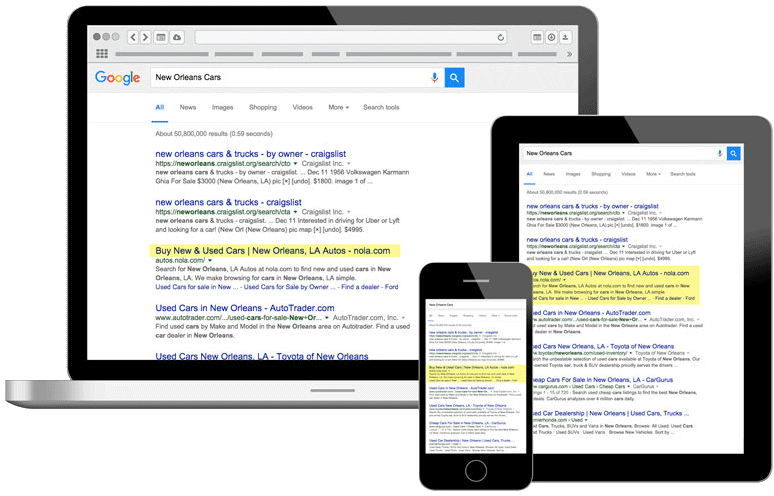 Search engines like Google are always working to bring users the best, most relevant information when they type in a query. With SEO services, we make sure your website is primed to become the first stop for any searches that are relevant to your business, from the super technical to the content on the page. With SEM services, we do all the research – finding the right keywords, bids, placements and more, to put your ads where the right people will see them. We optimize, test and use results to make your campaigns smarter and make sure your spend goes to reaching the right people. Together, our SEO and SEM services work hand in hand to make your site the destination for your customers when they are searching.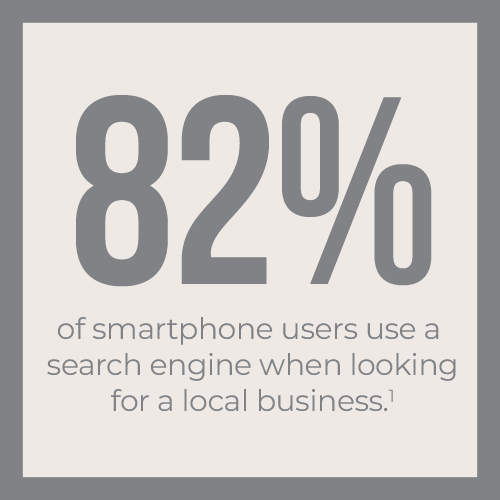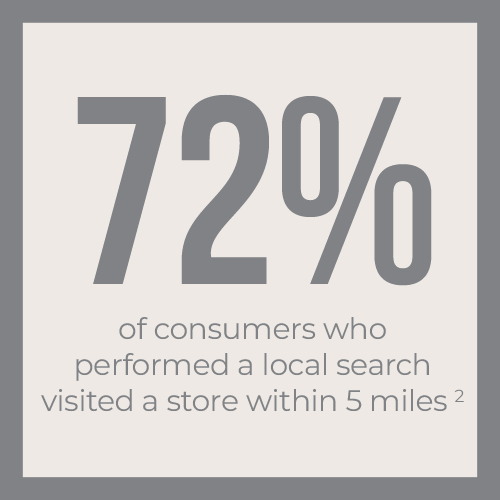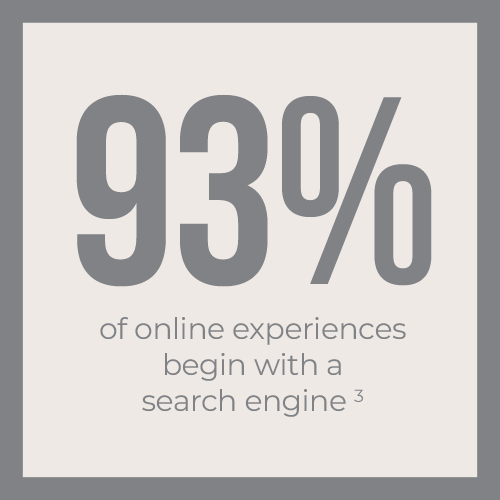 Many businesses that use Google Adwords are not getting the return on investment they need from Search Engine Marketing.
Don't waste your valuable time or budget on expensive, ineffective search engine advertising. Our approach to search marketing combines our expert implementation and optimization strategy with the search industry's leading automation platform. Our approach works so well that it earned us our Google AdWords Premier SMB Partner certification.
With search re-targeting, we can use display ads to message consumers based on their previous searches.
Consumers can be messaged with search re-targeting across a multitude of platforms including desktop, tablet and mobile and on social channels Facebook and Twitter.
THEY'RE SEARCHING.
MAKE SURE THEY FIND YOUR BUSINESS.
Visibility is crucial to brand survival in Google's (digital) world. You've invested blood, sweat, and tears to create brand awareness, but it's worthless on Page 2 of search results.
SEM & SEO are the powerhouse duo that work together to ensure Google connects consumers to your brand when they seek your products and services… and prevents competitors from capitalizing on your brand equity!
JENNIFER SCHUYLER – SENIOR DIGITAL STRATEGIST
Google, 2015
Wordstream, 2016
imFORza, 2017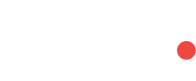 Proud Member of