OBJECTIVE: TO INCREASE JOB RECRUITMENT TRAFFIC TO ITS WEBSITE AND TO INCREASE OVERALL AWARENESS OF EMPLOYMENT OPPORTUNITIES AT THE UNIVERSITY
RESULTS: POSITIONS THAT NEEDED TO BE FILLED WERE FILLED – INCLUDING NICHE OPENINGS
AS THE LARGEST PRIVATE EMPLOYER IN NEW ORLEANS, TULANE CAME TO US WITH A NEED TO FILL OPEN POSITIONS, FROM COMMON TO HIGHLY SPECIALIZED AND HARD TO FILL ROLES. WE DEPLOYED THE FOLLOWING SOLUTIONS TO MEET THAT CHALLENGE…
A NOLA.com display campaign aimed at those seeking employment plus a display campaign across other publisher websites targeting passive job seekers.
For hard-to-fill or niche jobs, we deployed an email marketing campaign geared toward a field of potential applicants, narrowed in scope by geographic and behavioral targeting. To reinforce the message with repeated exposure, two display impressions were re-messaged to each potential applicant.
The re-messaging was continually optimized, delivering impressions only to users who were most responsive to the ads, resulting in a strong click-through rate.
The email campaign, in particular, targeted a niche position to physicians who were either employed or seeking employment.
DISPLAY CLICK-THROUGH RATE: .12%
AVERAGE IN-VIEW TIME: 20 SECONDS
TOTAL AD EXPOSURE: 1,000 HOURS PER MONTH
NICHE POSITION CLICKS: 41
JOBS FILLED: YOU BET
NEED HELP WITH RECRUITMENT? LET'S TALK.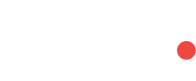 Proud Member of