OBJECTIVE: GROW ENGAGEMENT WITH ALUMNI – ESPECIALLY THOSE WHO NO LONGER CONNECT WITH THE UNIVERSITY
RESULT: 10% OVERALL INCREASE IN ALUMNI ENGAGEMENT.
The University of Denver came to us with a tall task: re-connect with alumni who haven't engaged with the university in more than two years. We knew something special was needed to make that happen. So we created this…
The website is a uniquely engaging experience but we also had to get alumni to the experience. To do that, we developed creative that was crisp and visually appealing.
UNIQUE WEBSITE VISITORS: 16,376
YOUTUBE VIDEO VIEWS: 34,576
FACEBOOK VIDEO VIEWS: 28,921
SOCIAL SHARES: 87
INTERACTIVE SURVEY PARTICIPANTS: 990
HAPPY CLIENTS: 1
LIKE WHAT YOU SEE? LET'S TALK.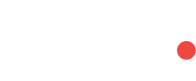 Proud Member of