OBJECTIVE: To increase local brand awareness to visitors nearby and to residents.
RESULTS: 253 additional visitors who were highly-motivated to make a purchase entering the mall during a 30-day period
THE NEW ORLEANS RIVERWALK HAD RECENTLY REBRANDED AND WANTED TO INCREASE ITS BRAND AWARENESS LOCALLY.

 The mall's connection to a hotel, proximity to other hotels, prominent tourism attractions and convention spaces lends itself to foot traffic from visitors to the city, but the client wanted to increase its foot traffic from residents as well.
Identify key geographic areas within a short distance of the Riverwalk and message them on their mobile devices. During a 30-day span, we then re-messaged those consumers with a new Riverwalk message.
We selected four geographic locations within the Riverwalk tracked consumers within a specified radius of those locations and any consumers who entered those designated areas were tracked.
DISPLAY CLICK-THROUGH RATE: .77% (7x industry standard)
RE-MESSAGING CLICK-THROUGH RATE: .76% (7x industry standard)
ATTRIBUTED VISITORS: 253 in a 30-day period (highly motivated purchase intenders)
NEED HELP ATTRACTING THE RIGHT CUSTOMERS?
LET'S TALK.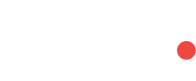 Proud Member of