NEW ORLEANS TOURISM
MARKETING CORPORATION
OBJECTIVE:NEW ORLEANS TOURISM MARKETING CORPORATION CHALLENGED US WITH BUILDING AWARENESS FOR NEW OREANS AS A PREMIER TRAVEL DESTINATION AS WELL AS PROMOTING THEIR 'ONE TIME IN NEW ORLEANS' CAMPAIGN.
RESULTS: THE CAMPAIGN SAW TREMENDOUS EXPOSURE AND ENGAGEMENT ON FACEBOOK AND NOLA.COM.
In order to increase awareness and hook the audience, the campaign aimed to retell the greatest historical stories the city has ever told. Using these stories as a lead in, the audience was incited to participate in an interactive, traveling art experience that uses artificial intelligence and film projections to collect and share the city's best stories.  These stories were utilized in the following solutions….
To reach the target audience and achieve campaign goals, we launched a Facebook co-branded campaign that aligned with NOLA.com content around history, music, festivals, culture, architecture, as well as food and drink. These Facebook ad units linked to the client's Facebook page and to the NOLA.com story.
Upon click-through to the story, digital display roadblock ads were served for the "One Time in New Orleans" campaign on NOLA.com.
The target audience was identified as experiential discoverers aged 25+ in specific geographic locations with interests in food, music architecture and culture in addition to people who searched for travel products and services in the last six months, those who advised others on travel and those who considered themselves influential trendsetters and risk takers.
FACEBOOK:
1.3 MILLION IMPRESSIONS
5.04% CLICK THROUGH RATE
4.3% ENGAGEMENT RATE
1,600 SHARES
DISPLAY ADS:
456,873 IMPRESSIONS
10% CLICK THROUGH RATE
NEED HELP SHOWCASING YOUR BRAND?
LET'S TALK.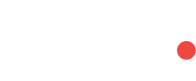 Proud Member of