OBJECTIVE: CLIENT NEEDED A NEW WEBSITE AND WANTED TO GROW ITS CUSTOMER BASE WHILE EXPANDING ITS FLEET.
RESULTS: THE CAMPAIGN HAS THUS FAR GENERATED A SIGNIFICANT REVENUE INCREASE.
ACE GARAGE DOOR WANTED TO WORK WITH A MARKETING PARTNER THEY COULD TRUST AND WHO MAINTAINED A TRANSPARENT LINE OF COMMUNICATION AT ALL TIMES.
WE MADE THAT A PRIORITY ALONGSIDE INCREASING REVENUE FOR THE CLIENT.
We built and launched a new SEO ready, mobile responsive website equipped with the right content to easily educate consumers and convert sales.
To begin driving immediate leads, we built a robust search engine marketing campaign to capture a dominant market share of highly qualified consumer searches for garage door installation and repairs. This repositioned ACE to combat national brand presence and aggressive local brand conquesting.
A branding display campaign on NOLA.com targeted to homeowners within their service area that exhibited an active interest in home improvement.
SIGNIFICANT REVENUE INCREASE
NEW COMPANY TRUCK
NEW FOREMAN
INCREASED COMMERCIAL BUSINESS
My team at NOLA is great. They are always prompt with solutions for all of our advertising needs. I have a great team in our corner and they are always easy to deal with. Thank you to NOLA Media Group and your team for all of the hard work you do for our account and look forward for more success in the future.
DONALD MICHLER – ACE GARAGE DOOR
NEED HELP GROWING YOUR CUSTOMER BASE?
LET'S TALK.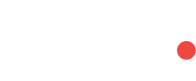 Proud Member of