You're here because you're looking for more – more than typical marketing services.
More bang for your buck when it comes to your advertising spend. More customers in the door, more traffic to your website, more sales. Whatever your goals are, we can get you there.
We're not a mom and pop marketing firm, and we're not an agency that's heavy on flash and light on results. We've got smart people, proven strategy, expert tools, and the results to prove it. Anyone can do advertising for you, but not everyone can do it right. At NOLA Media Group, we work with you to map out your goals, exactly who you needs to reach, and an airtight strategy to make it happen.
Your business deserves more. Contact us today to get started.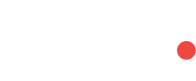 Proud Member of