You can reach new customers with special offers, information about your products, and more, right in their email inboxes. How? With targeted email marketing. The "targeted" part means that we work with you to create a custom audience of people who are most likely to be interested in what your business has to offer. Then we message that audience, right to their email inboxes, about your business. To reinforce that message, we also show them related display ads as they surf the internet, increasing the number of times your business is seen by the people who are most likely to become your new customers.
We use cookies and our technology to sort people (anonymized into data points) based on how they behave on the internet – their interests in various products and services, leisure activities, etc. When we're planning your email campaign, we look at your current customers and other factors to figure out who your new potential customers are.
Using that information, we can create a whole new group of people who are likely to be interested in your products and services too. Our creative team builds masterful messages with HTML emails and display ads that resonate with those potential customers, helping to turn them into your new customers.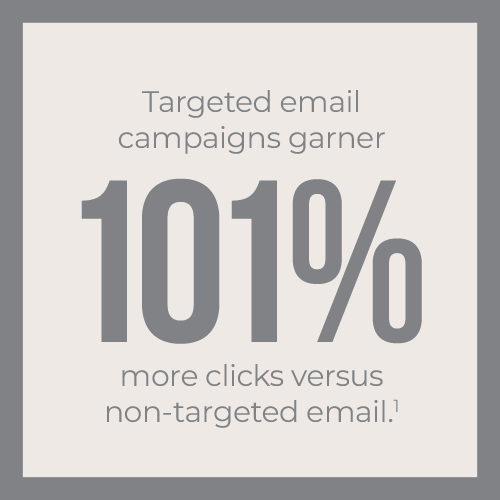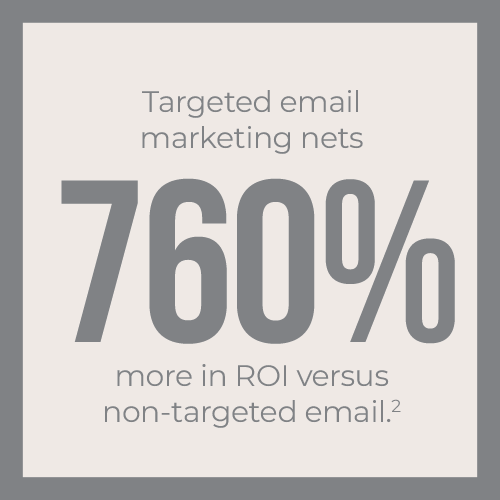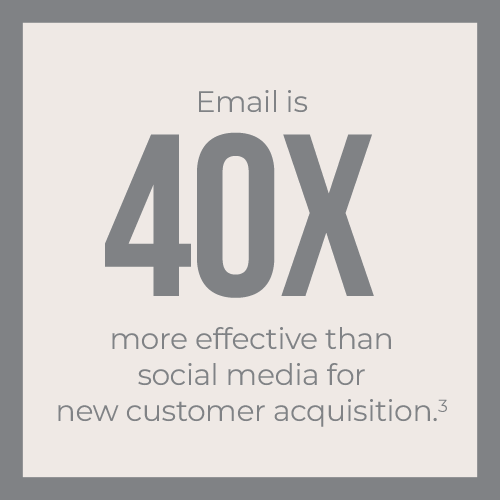 We provide reporting to show you exactly what we did and how we did it, tracking new sales and leads along the way:
Full campaign reporting from send to conversion
Touchpoint metrics
Point-of-sale matchback
Initial 2-day reports and final 7-day reports are provided for each email sent
We have access to more than
1 million
clean third-party opt-in email addresses and more than
90 million
nationwide.
REACH YOUR NEW CUSTOMERS
WITH EMAIL MARKETING.
Targeted Email is a highly targeted multi-platform (email + display) solution that goes beyond your CRM database and uses observed, verified and predictive data to reach targetable audiences in both B2C and B2B segments. Our unique solution allows businesses to contact a single person via email on all of their devices in one managed process, for full brand immersion.
KAITLIN PAYNE – SENIOR DIGITAL STRATEGIST
Mailchimp, February 2017
Campaign Monitor, 2016
McKinsey, 2014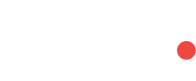 Proud Member of