NOLA Media Group is Louisiana's largest local media company serving the community since 1837. We produce award-winning journalism on NOLA.com, the #1 news and information website and in The Times-Picayune, the metro area's most-read print publication.
We also work with our advertising clients to tell their stories, to grow their brand, and to make them money using a diverse array of marketing solutions.
BRANDS THAT REACH
We produce content that attracts an audience truly engaged with and invested in New Orleans – locally, we reach more metro New Orleanians than any other print and digital media company.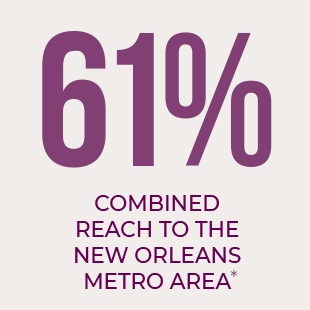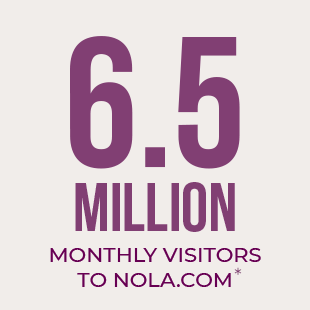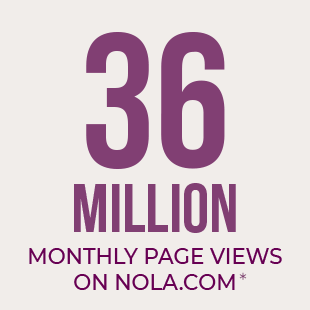 WE'RE BIGGER THAN YOU THINK.
We are part of Advance, the 5th largest publisher in the U.S. Advance Local media group websites reach 46% of the total population. This matters to you because our size and scale gives you access to the best-in-class advertising delivery technology, resulting in a higher ROI for your business.
EVENTS THAT INSPIRE
We produce quality events that have an impact – in the business community, and on the communities we serve. Through business events like Top Workplaces, we recognize the best that New Orleans has to offer in business and industry. Through community events like our 122-year-old charity toy distribution The Times-Picayune Doll and Toy Fund, we give back to those in need, right in our own backyard. Learn more about our events and how you can partner with us: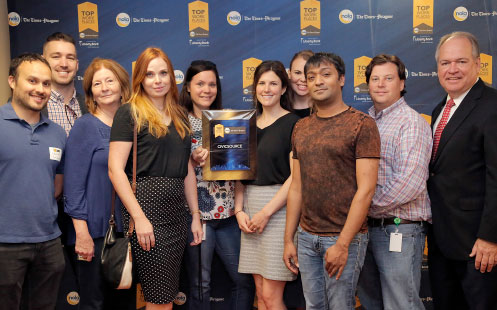 We are blazing a new trail, by embracing the new, ever-changing landscape of digital media. We build innovation and entrepreneurial thinking into the DNA of our new company. We adapt our products and processes to meet the demands of an exciting, ever-changing landscape and train our staff using our extensive resources. We offer on site training to employees as well as e-learning to keep our employees on the forefront of innovation.
*Scarborough New Orleans DMA R2 Oct 2016 – Sept 2017 – Newspaper websites visited past 30 days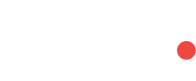 Proud Member of